Initial Consultation Free or Fee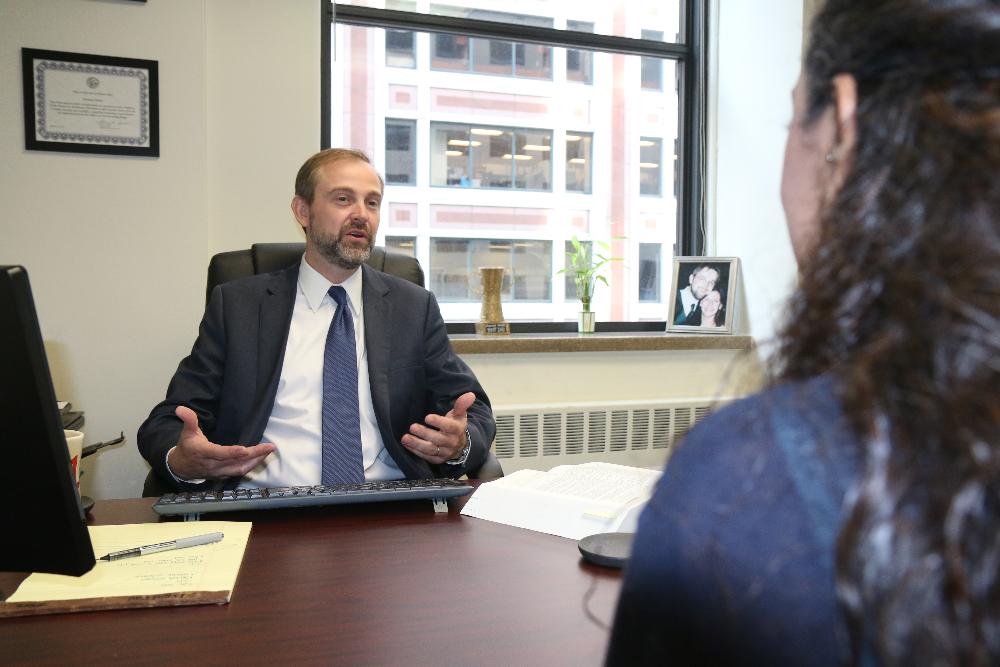 Initial Consultation Free or Fee
What is the last time you went for a check up at a doctor's office for no charge? When have you had your tax situation looked at generally by an accountant for free? On the other hand, you probably have gotten a free check up of your vehicle with an estimate from a mechanic. Likewise, you may have gotten a free estimate from a heating/cooling (or HVAC) contractor.
The doctor and accountant are professionals, while the mechanic and contractor are not, they are technicians. We tend to have greater trust in professionals. We expect them to be held to a higher standard and we believe their licensing bodies will uphold those standards. You are more likely to trust the doctor's diagnosis or the accountants recommendation without questioning. You may question greatly whether the mechanic is giving you an estimate for what you need repaired versus what will just enrich him. These are generalizations, and there are many exceptions, sure.
Lawyers are professionals too, but for some reason, the public has a greater expectation of the lawyer providing free consultations than a doctor or an accountant. Maybe that is because some lawyers offer free consultations, or because there is less trust in the legal profession than in other professions. Whatever the case may be, you have to ask yourself why am I being offered free time from a professional whose only thing of value is time.
First, we should have a clear understanding of what is being offered. If an attorney offers to talk to you over the phone, it may not even be an initial consultation. For instance, for prospective immigration law clients, I will take a call at no charge. In a few minutes, I am able to determine if it is an issue that I can help with or not. An initial consultation is much longer lasting at least 30 minutes, but usually an hour. It offers time for you to provide the lawyer with all the basic facts of your case. The lawyer should learn enough to give you some options, and the approximate cost (in time and money) of each option. I say "should", as additional research may be necessary.
Knowing what an initial consultation involves, why is a lawyer offering you a free one. Perhaps the lawyer is desperate for clients, in which case, you want to know why? If the lawyer is new to practicing law, it might just mean that s/he is trying to build up a clientele, and if you feel confident in his/her ability to learn what is needed and the price is commensurate with his/her experience, it may be alright. Of course, a hungry lawyer may be hungry for many bad reasons. The worst part is that you will probably never know the real ones.
Another answer may be that you are being offered an initial consultation in name only. When you get there, you may just be given a sales pitch. You may be pressured into "buying" legal services. The pitch may be very sophisticated. For instance, the lawyer may spend the time to gather all the facts, but then go on to answer all your questions in a way you are happy to hear. Maybe you have one of those golden cases, but in a decade of practicing law, I have not seen one. The most likely reason for the positive answers is to get a retainer. Once the reality check arrives, your check will have been long deposited and retainer well used up.
All of these scenarios are possible with a lawyer that charges a consultation fee, but I believe that the likelihood is much lower. Here is why: an attorney that is getting paid for the initial consultation, cannot feel s/he is wasting time that could be spent on a billable case. The attorney can comfortably devote her/his time to you because the time is being paid for. If you do not retain the attorney, the attorney lost only the prospect of future income, but not past income.
Moreover, an attorney charging you for an initial consultation is being honest with you from the beginning. If an attorney bills hourly, you are always being charged for all of the attorney's work, including phone calls, office conferences, e-mails, letters, etc. This is a professional relationship, not a friendship, and starting it with, "I'll talk to you for free just this time," can be misleading. It will never happen again.
What do you think of people that value their time? You value them. An attorney has only time to sell. The time s/he spends with you is a culmination of years of study, work, socializing with other lawyers and judges, etc. All of this results in an intuition of how a case might go. All the lawyer needs is to hear your facts to apply his/her intuition. The more smarts, experience, etc., the better the intuition. After a number of years of practice when you ask a question of a lawyer in an area of his/her practice, you really get a valuable answer (especially if the lawyer is familiar with the Judge or other decision maker that is assigned to your case). That is the value of the lawyer's time.
On the other hand, you can take it for free. Just keep in mind that generally in life you get what you pay for. Personally, I charge an initial consultation fee in almost all family law (divorce, etc.) cases, and all other non-flat fee cases (so in cases that I bill for my time). I believe that the I also get what I pay for. If I offer my time, and the prospective client gives me a fee, I know I am dealing with a person that values my time. In exchange, I review their case closely and offer them true, no-nonsense answers, not necessarily ones you may want to hear, but ones that inform and not butter you up.