Family Law Issues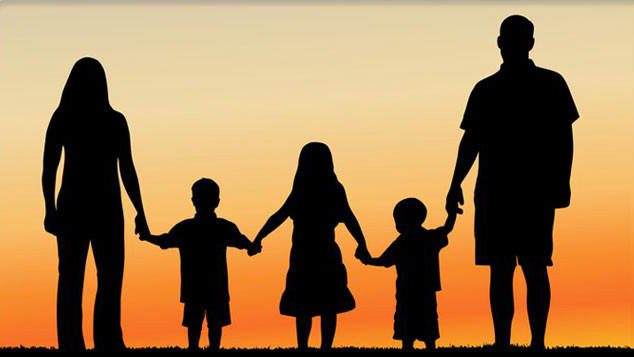 I represent clients out of offices in Chicago and Wheaton, in cases throughout Cook and DuPage Counties, in all family law related issues, including setting maintenance (alimony), maintenance enforcement and modification (increase/decrease); obtaining and defending Orders of Protection; defending Domestic Violence charges; all issues related to Civil Unions; setting, enforcing and modifying visitation and parenting time; parentage or paternity cases; post-decree issues; and preparing settlement agreements.
If you and your spouse have minor children and have agreed to share decision making and parental responsibilities (joint custody) and have agreed on parenting time, I can prepare the Agreed Allocation of Parenting Time & Responsibility Judgment, formerly known as the Joint Parenting Agreement (JPA) for you. If you have not agreed to all or some of these issues, I can represent you in negotiating or I can mediate the conflict between you and your spouse.
If you and your spouse have agreed on the issue of maintenance (alimony) and how to divide everything you own and owe, I can prepare a Marital Settlement Agreement (MSA) for you. If you have not agreed to all or some of these issues, I can represent you in negotiating or I can mediate the conflict between you and your spouse.
While marriage for same-sex couples has become legal in Illinois, our state still has the Civil Union laws in place.
Rights available to spouses in a marriage are available to same sex partners, including making health care decisions for his/her partner. Non-same sex partners, perhaps a couple living together or persons in a retirement home may want some benefits of a marriage without losing their pension or Social Security benefits.
I can consult with you on how a Civil Union can benefit you, whether you are in a same-sex relationship or not. If you wish to draft a pre-civil union agreement or have one reviewed, I can represent you.
Of course, as Civil Unions are entered into, there will be cases where a dissolution of a Civil Union may be necessary. A dissolution of Civil Union will proceed just as a dissolution of marriage, so please read my information on Divorce.
Guardian Ad Litem, Child Representative and Attorney for the Child
Guardiant Ad Litem (GAL), is the most common of the roles of attorneys for children. A GAL is usually appointed by the court and represents the eyes and ears of the court in determining what is in the best interests of a child in the middle of a custody or related dispute. I am  a court approved GAL with the requisite training. An attorney for the child is a lawyer hired to represent a child, just as the lawyer would represent anyone else. A child representative is an amalgam of the roles of an attorney for the child and GAL, and is a complicated role, which is currently being used less in Illinois. I can serve in any of the three roles.
Maintenance used to be referred to as "alimony" in Illinois. Maintenance is support paid by one spouse to the other spouse. I can obtain an original maintenance order from the court or help you modify the original order (often because of a change in circumstances since the original order was entered). I can also enforce an order where the payor (former spouse ordered to pay maintenance to the other former spouse) has failed to pay as ordered. Conversely, I can represent you in fighting against entry of a maintenance order or defending claims that you failed to pay Illinois maintenance as ordered.
Often individuals have children without having been married. I have extensive experience handling Illinois Paternity (Parentage) cases. I can represent the mother or the father in establishing he is the parent of the child, setting custody, child support, etc., or enforcing the other parent's obligations, such as paying child support or cooperating with parenting time (visitation).
After divorce has been finalized, issues can arise requiring challenging the order, modifying it or enforcing it. I handle all such Illinois post-decree issues by representing parties in negotiations and litigation. I also offer mediation and other ADR services to help the parties resolve the issues out of court.
Visitation and Parenting Time
Visitation, now referred to as "parenting time", is the time that each parent has with the parties' minor children. I have extensive experience handling Illinois visitation and parenting time cases. I can represent you in obtaining an original visitation/parenting time order from the court or having the original order modified by the court (often because of a change in circumstances since the original order was entered). I can help you enforce the visitation where it has been denied by the residential parent, or defend you from the parent accusing you of denying visitation.
If you need to move with the minor child more than 25 miles from your current residence, you will most likely need the other party's agreement or a Court Order. I can advise you regarding you relocation  case (formerly called "removal").
If you are interested in setting up an Illinois Last Will and Testament, Illinois Living Will, Power of Attorney over Property and/or Power of Attorney Over Health,please complete and submit my Estate Planning Questionnaire .
A Strong, Reliable and Convenient Ally In Your Corner
I have offices in DuPage County and downtown Chicago. I make myself available to my clients and I respond to calls and e-mails same day whenever possible, but nearly always within one business day. I do not accept cases I do not intend on handling attentively and well. My aim is to do the worrying for you so you can go on with your life. Please contact me to learn more. It would also be helpful if you complete and submit the Family Law Questionnaire.