DV-OP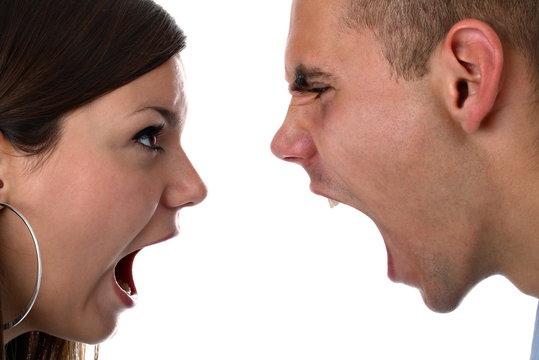 Domestic Violence & Orders of Protection
I represent clients in Chicago and DuPage in obtaining and defending Orders of Protection (OP), as well as defending Domestic Violence charges. These cases are some of the most emotionally difficult and personally important. Everyone has a right to be safe in their home, and an OP should issue when there has been harm or a serious threat of harm by a family member. However, an OP can also be used improperly to get an upper hand in a custody/parenting dispute, for example.
The consequences of a Plenary Order of Protection are serious for the respondent. A Plenary OP stays permanently on the Respondent's record. A violation of an OP results in criminal Domestic Violence (DV) charge. Domestic Battery, one of the most common charges, is a felony. A Respondent on probation or out on bond, can face serious consequences for a just being charged with a DV.
I represent both sides, whether at 555 West Harrison or DuPage County Courthouse. Everyone deserves solid, affordable representation. The alleged victim often receives assistance from non-lawyer advocates, but I offer careful, professional and personalized representation. The alleged perpetrator, typically has no free representation in OP cases, and a Public Defender in criminal cases. Please contact me for a free intake.
An Illinois Order of Protection (OOP or OP) is a civil order. An OP protects family members and other qualified individuals from another family member or qualified individual. Some of the qualifying relationships include spouses, children, members of a household, current and former boyfriends or girlfriends, but not co-workers. A different type of order is available for work situations, which I can assist with as well.
You may qualify for an order of protection against a qualified individual if she or he harmed you or your dependent (child) or threatened to harm you. Harm can be physical, but also emotional or psychological.
You can obtain an OP on an emergency or ex parte basis. This means that you do not have to give the respondent notice. If the court is satisfied that you are in danger, you will get an emergency OP in effect for 14 or 21 days, with a court date at the end.
The respondent will be served with the Emergency OP and at that moment, he or she will have to abide by the Emergency OP. He or she will have an opportunity to come to court and give the Judge his/her side of the story. The Judge will then decide whom to believe and based on that, will either deny your petition for order of protection or enter a plenary order of protection.
A plenary order of protection can be entered for up to two years and goes on respondent's permanent record. As the respondent, you want to avoid having a plenary OP. Since no one knows how a Judge will rule until it is too late, it may be beneficial to reach an agreement, such as continuing the OP as an Interim OP (basically, an extension of the Emergency OP) until things cool off, or parties separate or a divorce action is filed.
I can assist you in obtaining an OP with notice or on an emergency basis. I can also represent you in defending an OP, or having it vacated after it has been entered (must do so within 30 days).
Please  contact me to discuss your situation.
Domestic Violence (DV) cases are criminal cases. Illinois DV cases involve State prosecution for an alleged violation of an order of protection (OP). If an Emergency OP, Interim OP or Plenary OP has been entered, and the police believe you violated it, you will be charged at least with domestic battery.
Just filing DV charges can have drastic effects. For example, it you are out on bond or probation, this may constitute a violation of the terms of your bond or probation. Having a criminal case pending against you cause you problems socially & at work. If you are a non-US citizen, it may cause immigration complications too.
In most instances, a warrant for your arrest will be issued. If you are picked-up on the warrant, you will be in jail until you can be heard in bond court, bond is set and paid. Time is always of essence in theses case.
Whether Cook, DuPage or other Illinois County, DV cases, like most criminal case can be negotiated or pleaded down. It is always a good idea to have an experienced attorney develop a strategy with you first, and then to attempt to settle with the State's Attorney.
The State's Attorney may be more or less responsive to these attempts, and that is a factor of your record, your previous encounters with him/her, the availability of witnesses and evidence against you, and the State's Attorney's Office policy. The most important thing is to have a sound strategy, and approach the State's Attorney with respect, bearing in mind how many cases they handle and their familiarity with the procedures and Judge.
These cases are driven by the complaining witness, who obviously is the most important source of alleged evidence against you. Therefore, whether or not what the wife/husband or girlfriend/boyfriend or ex says is true or false, the most important thing is to not contact that person directly.
DV cases can result in serious jail time among other penalties. Please contact me to begin your defense.
A Strong, Reliable and Convenient Ally In Your Corner
I have offices in DuPage County and downtown Chicago. I make myself available to my clients and I respond to calls and e-mails same day whenever possible, but nearly always within one business day. I do not accept cases I do not intend on handling attentively and well. My aim is to do the worrying for you so you can go on with your life. Please contact me to learn more. It would also be helpful if you complete and submit my Questionnaire.