About Us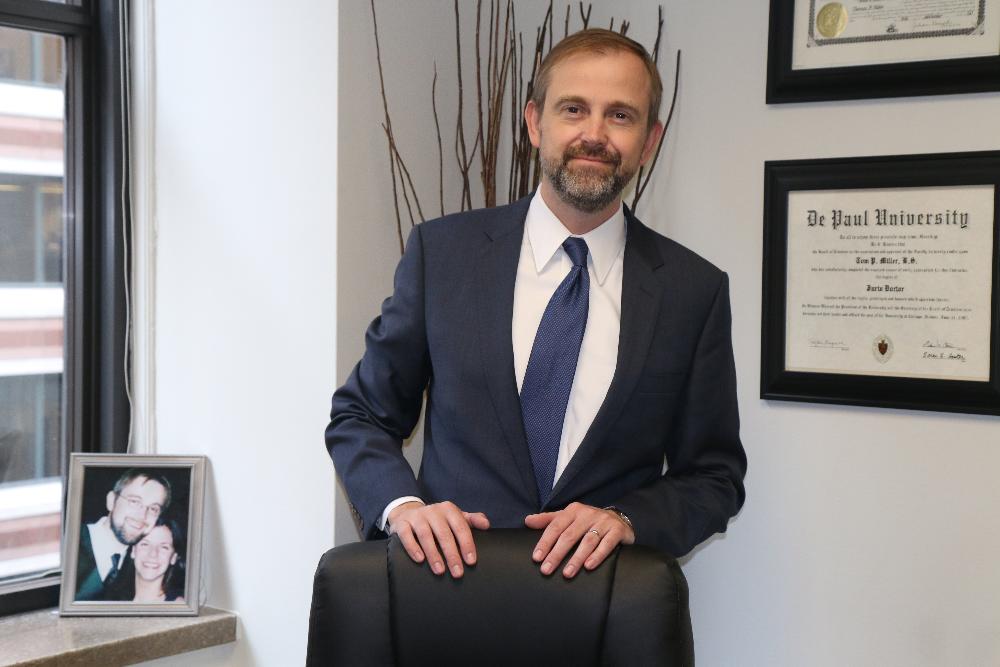 I am an experienced Chicagoland area family law mediator and litigator and immigration law practitioner. I pride myself on my professionalism and availability to my clients, who can always contact me directly. I maximize use of technology to save you time and money.
I graduated from the University of Illinois at Urbana-Champaign with a Bachelor of Science with a double major in Psychology and Political Science, and completed my Juris Doctor degree at the DePaul University College of Law in 2000. Since then, I have been practicing law, handling many negotiations, litigating intensive family law cases, practicing before appellate courts, mediating numerous conflicts, as well as representing immigration clients, individual and business alike.
I have over 20 years experience in civil litigation, mainly in areas of family law and domestic violence, and related areas in Chicago, and throughout Cook, DuPage, Kane and Will Counties in Illinois. For over 15 years, I have practiced immigration law, representing individual and business clients locally in Chicago, county-wide in Cook and DuPage, throughout Illinois and world-wide (including Ireland, Spain, Russia, India, Kenya, Brazil, Mexico).
I have been mediating conflicts for over 15 years. I mediate out of my offices in Chicago and DuPage County.
I have represented clients in contested divorce and related litigation, including dissolution of marriage; family law negotiations and immigration matters in Cook and DuPage Counties. I have extensive experience preparing prenuptial (premarital), postnuptial and pre-civil union agreements, Qualified Domestic Relations Orders (QDRO's) and Qualified Illinois Domestic Relations Orders (QILDRO's).
I have served as a court appointed Guardian Ad Litem (GAL) and Child Representative, and have been on the court-approved custody/visitation Mediator for many years. I have substantial experience representing children's best interests as a GAL.
I immigrated from Poland as a child, my wife is from Spain, and we have three children: a son and twin daughters. We have lived in the Lincoln Square neighborhood of Chicago for many years, and then relocated to Evanston. I am a member of the Illinois State, DuPage County, and Chicago Bar Associations, as well as the American Immigration Lawyers Association. I am fluent in Polish and speak intermediate level Spanish.
Tom is licensed to practice by the State of Illinois.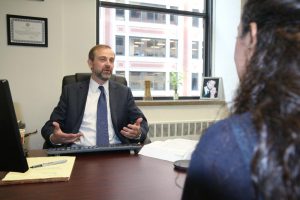 Our paralegal, Machelle Davis, has been with the Law Offices of Thomas P. Miller, P.C., for over two years. She comes from a wide ranging legal background, having worked at large firms & non-for-profits. She is a dedicated and friendly professional with great interpersonal skills and knowledge of family law, including QDRO's and QILDRO's, and immigration law.

A Strong, Reliable and Convenient Ally In Your Corner
I have offices in downtown Chicago and DuPage County. I make myself available to my clients and I respond to calls and e-mails same day whenever possible, but nearly always within one business day. I do not accept cases I do not intend on handling attentively and well. My aim is to do the worrying for you so you can go on with your life. Please contact me to learn more. It would also be helpful if you complete and submit the Family Law Questionnaire.